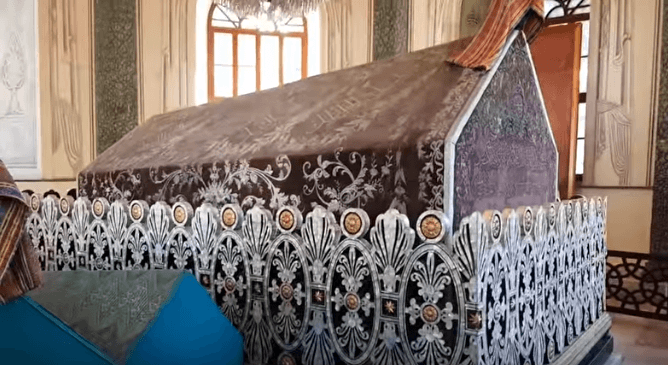 Osman Ghazi, the founder of the Ottoman Empire, was born in the town of Sogut in 1258. Ertugrul Ghazi was his father, and Hayme Sultan was his mother. Osman Gazi was a tall, round-faced man with dark skin, hazel eyes, and thick brows. His shoulders were wide, and his upper body was wider than the rest of his body. He wore a red wide cloth Horasan crown in the Cagatay style.
Osman Ghazi was a great commander. He was a gentleman who was honest, courageous, and generous. He was a good Samaritan. He would sometimes offer the poor his clothing. He fed everyone in his house a sumptuous meal every midday.
In 1281, Osman Ghazi was just 23 years old when he took over the leadership of the Kayi Clan in Sogut. He was an exceptional fencer and horse. He married Mal Sultana, the daughter of the illustrious Omer bey. Orhan, the throne's heir, was born to Mal Sultan.
Edebali (the famous Ahi Sheik) was respected by Osman Gazi, who valued his opinions. He was a frequent visitor at Edebali's house in Eskisehir Sultanonu, where a dervish party meets.
He had a dream one night while staying at Sheik Edebali's Shrine (dargah). "My Sheik, I saw you in my dream," he told Edebali as the sun shone brightly. In your chest, a moon developed. It rose, and rose, and rose, and then sank into my chest. A tree grew out of my book. It developed into a green plant as it matured. It became more complex as it branched out. The universe was shrouded in the shadows of its branches. What exactly is the meaning of my dream?
After a brief pause, Seyh announced, "I have good news for Osman!" God gave you and your son authority. Your son will be the protector of the entire universe, and my daughter will be your wife."
Following this unusual occurrence, the Sheik gave Osman his daughter Bala Sultana, and Alaeddin was born as a result of this union. In 699 A.H., Alaeddin Keykubat, the ruler of the Seljuks of Rum, sent him "a horsetail, a standard, and a drum" as the insignia of sovereignty after his conquest of the fortress of Bilecik (1299 A.D.). He then minted coins and had Friday prayers recited solely in his honor. Alaeddin Pasha, his younger son, was his grand vizier. Osman was the first to impose a one-akçe tax. Osman Gazi was given the surname "Black," which means "brave and courageous" in Turcoman tradition. The same epithet was granted to Kara Yusuf, the ruler of Karakoyunlus, and Kara Yülük Osman Bey, the Sultan of the Akkoyunlus, according to the Ouzname.
Osman Ghazi, the father of the Ottoman empire, which rose from Anatolia and ruled over three continents for 600 years, died of gout in Bursa in 1326. He left behind horse armor, high boots, a few sun jacks, a sword, a lance, a tirkes, a few goats, three herds of cattle, and salt and spoon containers when he died.
Malhun Hatun was Osman Gazi first wife and Rabia Bala Hatun was the second wife.
Osman Gazi Had 6 sons 1) Alaeddin Pasha – born to Rabia Bala Hatun 2) Orhan I – born to Malhun Hatun 3) Çoban Bey 4) Melik Bey 5) Hamid Bey 6) Pazarlu Bey, and 1 doughter was Fatma Hatun.